Spine & Pain Management Specialists Serving The Greater Seattle Area.
Individualized Care
We believe each pain condition is as unique as the patients we treat. We pride ourselves on providing individualized treatment plans so you can experience long-term pain relief.
Top-Tier Expertise
Our team of specialists provide comprehensive, multidisciplinary care in neurosurgery, orthopedic spine surgery, and pain management. That means you get care you can rely on.
Results That Change Lives
At NeoSpine, we're dedicated to delivering best-in-class patient care that results in reduced pain and discomfort so you can get back feeling like yourself.
Experience What Sets NeoSpine Apart.
Your Trusted Guide To Recovery. 
At NeoSpine, our goal is for patients to stop hurting and start living. Our highly skilled pain management specialists and both orthopedic spine and neurosurgical spine specialists are experienced in treating the full spectrum of spine disorders. From diagnosis to building a unique treatment plan and recovery, our spine surgeons and pain specialists partner with patients every step of the way.
It is our mission and passion to be a center of excellence, where patients experience individualized care, state-of-the-art techniques, and everyone is treated like family.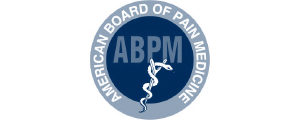 In addition to treating a wide variety of spine conditions, NeoSpine also specializes in treating the following:
Degenerative Disc Disease
Painful Diabetic Neuropathy
Painful Diabetic Neuropathy
Painful Diabetic Neuropathy
HF10™ Spinal Cord Stimulation Therapy is a breakthrough treatment approved by the FDA for Painful Diabetic Neuropathy (PDN), as well as chronic back pain and leg pain. HF10™ Therapy is a minimally invasive procedure and drug-free treatment.
NeoSpine is home to a world-class team of board-certified neurosurgeons, orthopedic spine surgeons. Our doctors are all at the very pinnacle of their respective specialties and provide patients with unmatched levels of personalized care.
What Patients Say About NeoSpine.
I've been with NeoSpine for over 2 years. I have receive the absolute best care possible. Their staff, administrative as well as healthcare are knowledgeable, supportive, empathetic and understanding. As a retired Registered Nurse I'm able to understand their practice requirements and they adhere to them and, at the same time make me feel that my needs are important. Best care ever. Thank you to all staff.
I highly recommend Neospine for back or neck surgery as I have had both procedures done there. I am now free of pain and able to do things I was able to do prior to needing the operations. I am so impressed with their staff and could never begin to thank them enough!
The entire staff at Neospine were tremendous .I was fortunate to be under the care of Dr. Nwosu. He was fantastic, professional, friendly and highly skilled at interpreting and discussing options. My specific surgery was fantastic start to finish. A huge thank you to Dr. Nwosu and all staff at Neospine for taking part in my path to wellness.