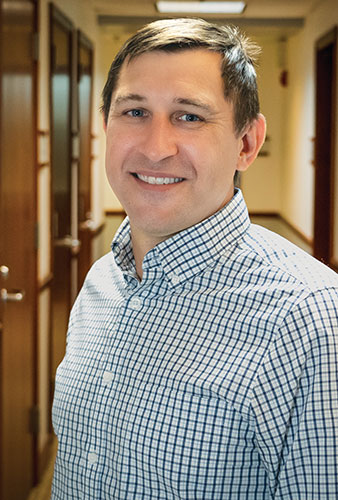 In Office
Mon-Fri: 8am-5pm
Education
Creighton University School of Medicine,
Omaha, NE
Residency
Chief Resident, Virginia Mason Medical Center, Anesthesiology
Fellowship
Pain management fellowship, Virginia Mason
Certifications
American Board of Anesthesiology
American Board of Pain Management
Dr. Veal attended Creighton University School of Medicine before completing anesthesiology residency at Virginia Mason Medical Center where he was selected as a Chief Resident. He went on to complete a pain management fellowship at Virginia Mason. He is board certified in anesthesiology and pain management. He has worked at St. Francis hospital for 8 years, serving on the Medical Executive Committee of the Franciscan organization and being selected as the Medical Staff Vice-President for St. Francis.
Dr. Veal helped develop an expanded regional anesthesia program at St. Francis, overseeing the inclusion of peripheral nerve catheters and expanding the use of regional anesthesia throughout multiple specialties. Dr. Veal's emphasis includes fluoroscopic (x-ray) and ultrasound-guided procedures, peripheral nerve blocks, CRPS, and neuromodulation.
When not at work, Dr. Veal spends time with his 3 kids, enjoying their soccer games, ballet, or Taekwondo and hiking or snowshoeing.
What Patients Say About NeoSpine.
I've been with NeoSpine for over 2 years. I have receive the absolute best care possible. Their staff, administrative as well as healthcare are knowledgeable, supportive, empathetic and understanding. As a retired Registered Nurse I'm able to understand their practice requirements and they adhere to them and, at the same time make me feel that my needs are important. Best care ever. Thank you to all staff.
I highly recommend Neospine for back or neck surgery as I have had both procedures done there. I am now free of pain and able to do things I was able to do prior to needing the operations. I am so impressed with their staff and could never begin to thank them enough!
The entire staff at Neospine were tremendous .I was fortunate to be under the care of Dr. Nwosu. He was fantastic, professional, friendly and highly skilled at interpreting and discussing options. My specific surgery was fantastic start to finish. A huge thank you to Dr. Nwosu and all staff at Neospine for taking part in my path to wellness.