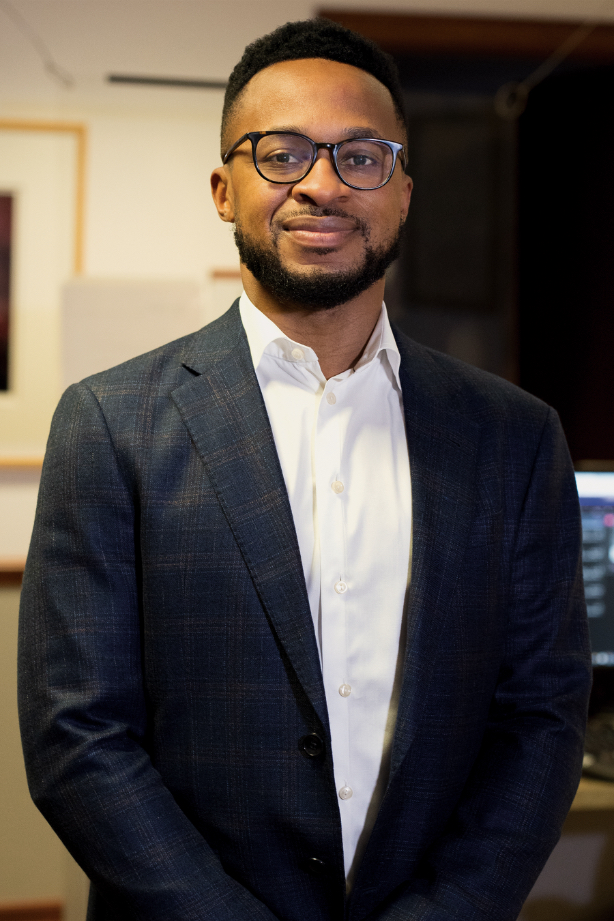 Location
Bellevue and Puyallup, Washington
In Office
Mon-Fri: 8am-5pm
Education
UCLA, David Geffen School of Medicine
Los Angeles, CA
Residency
Orthopedic Surgery, Harbor-UCLA Medical Center, Torrance, CA
Certifications
American Board of Orthopedic Surgery
As an orthopedic spine surgeon specializing in neck and lower back pain, Kenneth Nwosu, MD, is skilled in the cutting-edge techniques to address chronic pain and mobility issues caused by underlying spinal disease or injury. Dr. Nwosu believes in the many benefits that minimally invasive surgical techniques can offer his patients, including minimal hospitalization and expedient pain relief and return to an active lifestyle. He offers a variety of surgical options at his multidisciplinary spine practices in Bellevue and Puyallup, Washington.
After graduating from the David Geffen School of Medicine at the University of California at Los Angeles (UCLA), Dr. Nwosu completed his orthopedic surgery residency at Harbor-UCLA Medical Center followed by a spine surgery fellowship at the Harvard Combined Spine Fellowship Program, affiliated with Harvard Medical School in Cambridge, Massachusetts. Dr. Nwosu is an active member of the North American Spine Society and the American Academy of Orthopaedic Surgeons.
Dr. Nwosu continues to perform extensive research in spinal surgery. He is a published author who also speaks about his surgical research at presentations within the medical community.
Dr. Nwosu's personal philosophy focuses on working closely with each patient towards developing a tailored treatment plan to ensure the best outcome. His focus on utilizing cutting-edge minimally invasive techniques is paramount in helping patients feel better faster, allowing return to a physically active lifestyle as soon as possible.
What Patients Say About NeoSpine.
I've been with NeoSpine for over 2 years. I have receive the absolute best care possible. Their staff, administrative as well as healthcare are knowledgeable, supportive, empathetic and understanding. As a retired Registered Nurse I'm able to understand their practice requirements and they adhere to them and, at the same time make me feel that my needs are important. Best care ever. Thank you to all staff.
I highly recommend Neospine for back or neck surgery as I have had both procedures done there. I am now free of pain and able to do things I was able to do prior to needing the operations. I am so impressed with their staff and could never begin to thank them enough!
The entire staff at Neospine were tremendous .I was fortunate to be under the care of Dr. Nwosu. He was fantastic, professional, friendly and highly skilled at interpreting and discussing options. My specific surgery was fantastic start to finish. A huge thank you to Dr. Nwosu and all staff at Neospine for taking part in my path to wellness.