About Stem Cell Injections
NeoSpine is now offering stem cell injection treatments for patients suffering from degenerative disc, spine, and back pain. This new and innovative procedure is reinventing the way we imagine spinal care – as one of the first treatments that capitalize on the body's ability to heal itself. This minimally invasive and quick procedure is an exciting development in the field of spinal care because it uses the patient's own cells as a treatment method. Read more to learn more about how stem cell injections may help you find permanent relief.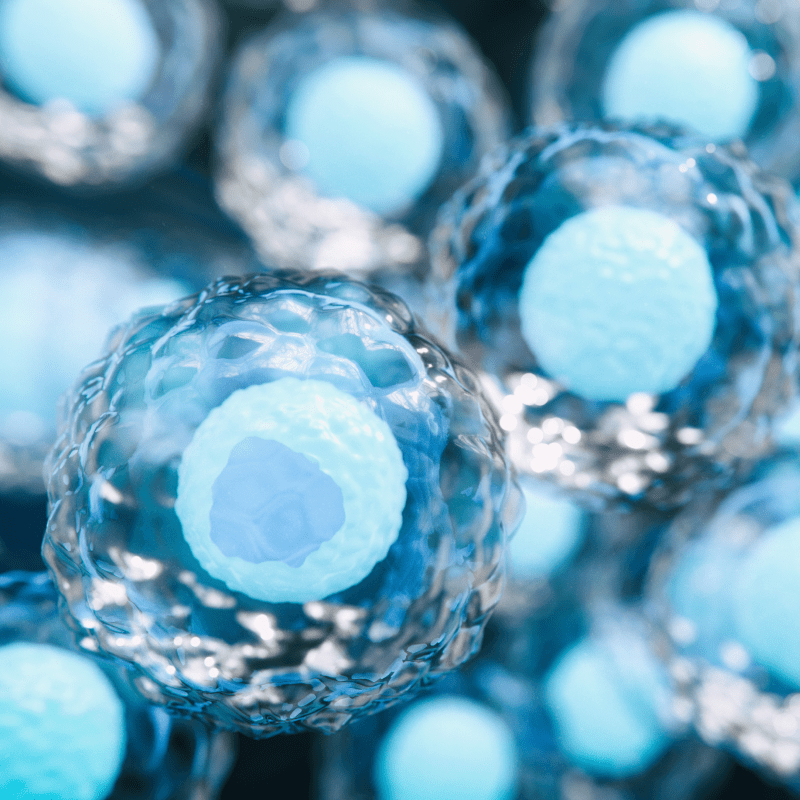 ADULT STEM CELL THERAPY
Adult stem cells have been used for decades in spinal applications. Recently, scientists and physicians have demonstrated the anti-inflammatory and regenerative effects for orthopedic applications.
WHAT'S BEEN BOTHERING YOU?
BACK AND NECK PAIN
• Discogenic back pain
• Facet arthritis
• Degenerative disc disease (DDD)
• Sacroiliac joint pain
HIP PAIN
• Osteoarthritis
• Labral tears
• Articular cartilage injuries
FOOT AND ANKLE PAIN
• Mild to moderate osteoarthritis
• Tendon inflammation
• Partial achilles tendon tear
• Plantar fasciitis
SHOULDER PAIN
• Partial rotator cuff tears
• Labral tears
• Mild to moderate osteoarthritis
HAND AND WRIST PAIN
• Arthritis
• Carpal tunnel syndrome
• Instability
• Trigger Finger
KNEE PAIN
• Osteoarthritis
• Partial ligament tears
• Partial meniscal tears
Your cells. Your life.
Take control by learning about how adult stem cell therapy and regenerative medicine can help you heal naturally, safely, and in most cases, faster than with traditional surgery or therapy alone.

DID YOU KNOW YOU CAN TAKE CONTROL OF YOUR OWN PAIN?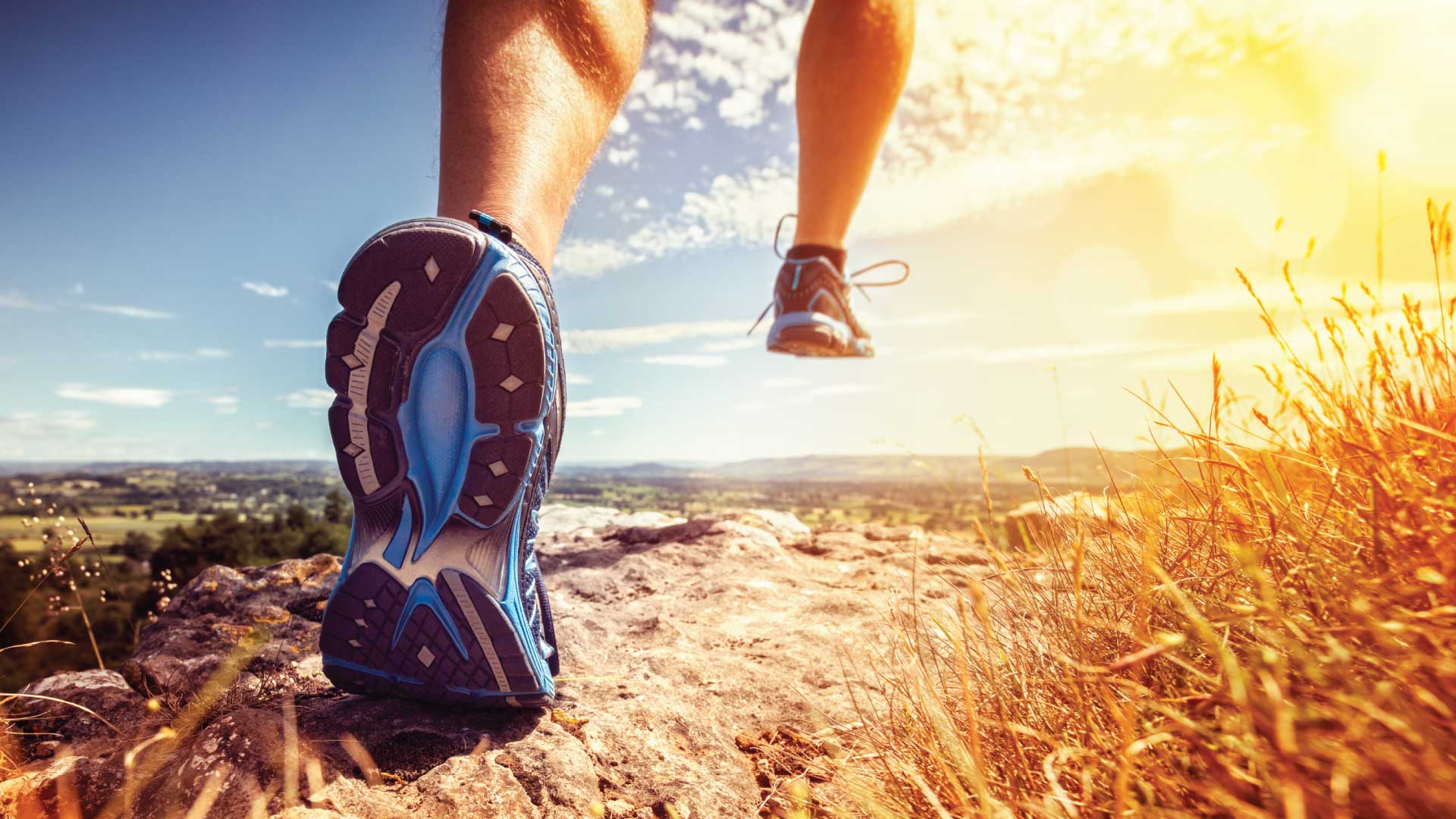 IS STEM CELL THERAPY
RIGHT FOR YOU?
What are stem cells?
Stem cells are cells within the body without a predetermined function. That is, we can place them to become any type of cell and carry out any role in the body. The human body produces billions of stem cells, and medical studies have shown that by collecting and then relocating them to an area of tissue damage, they can grow to be new, healthy cells and replace the existing damaged cells.
What are stem cell injections?
Stem cell injections are a cutting-edge medical procedure that uses the body's own healthy stem cells to regenerate and repair diseased spinal tissue. Microsurgical Spine Center was the first to perform this procedure for back pain in the state of Washington. You may have heard of the controversy of embryonic stem cell treatment, but we use adult stem cells from your own body.
A stem cell injection is a minimally invasive procedure performed in our outpatient surgery center. Patients can expect to feel relief from pain in less than two weeks.
However, it is important to remember that stem cell injections only treat one part of the problem. It is part of an overall lifestyle change and treatment plan that includes an anti-inflammatory diet and physical therapy. When done in conjunction with one another, these necessary changes improve the body's mechanics to prevent future pain.
How are stem cells used for stem cell injections?
The stem cell injection procedure begins by extracting bone marrow from the pelvis bone. This is where the stem cells that will be used for your treatment will be found. Those cells are then spun at high speeds to separate them from the other components of bone marrow. This advanced separation technique, called centrifuging, was developed by MSC's partner, Celling Biosciences. Once stem cells are fully prepared, they are injected directly into the damaged discs. The injection is guided by ultrasound for complete accuracy. The entire procedure only takes about an hour and can be performed right in our office.
Steps:
Bone marrow is aspirated, or extracted, from a patient's hip or other parts of the body.
The bone marrow is centrifuged, separating the stem cells from other components in the marrow.
The final product is injected directly in the affected disc or joint using ultrasound imaging.
What do stem cell injections treat?
Stem cell injections can be used to treat degenerative disc disease of the spine, degenerative joint disease of the hip or shoulder, arthritis, meniscus tears, rotator cuff injuries, Achilles tendon injuries, sacroiliac (SI) joint pain and more.
While many therapy programs can help strengthen muscles to alleviate pain, when disc degeneration begins to occur, surgery has traditionally been one of the primary avenues for effective treatment. Today, though, adult stem cell therapy is fast becoming an alternative treatment for disc degeneration and low back pain.
Variations of this procedure can also be used in other areas including treating joint abnormalities like Achilles tendonitis and knee arthritis, or to postpone joint replacement surgery in active older adults. It can even help prolong professional athletic careers.
NeoSpine offers stem cell injections for back, knee, hip, or other pain. We were the first to perform stem cell injections for the treatment of back pain in the state of Washington. Contact us online or call 253-841-8939 to schedule a consultation.
Do stem cells injections use embryos? Are stem cell injections ethical?
There are two main types of stem cell treatment: adult stem cells and embryonic stem cells. The ones that have caused controversy in the headlines and among politicians are embryonic, because they are taken from early-stage embryos.
In its early days, stem cell therapy relied on cells removed from early-stage embryos, resulting in significant controversy among politicians and special interest groups. Today, researchers have learned how to locate and remove stem cells from the bone marrow of adults. That means your own cells can be used to help heal your body, without the risk of rejection that can accompany other procedures. At Microsurgical Spine Center, we use adult stem cells – stem cells taken from your own body. We extract adult mesenchymal stem cells (MSC) from your own bone marrow.
Am I a candidate for stem cell therapy?
Possibly – the best way to determine if you qualify for the procedure is to come in for a consultation. You are not a candidate if your spinal degeneration has gone so far that your spine is structurally damaged. For example, if you have severe scoliosis or if you've broken your back, your spine is not structurally sound.
Stem cell injections are recommended for patients who have early to middle-range degeneration. If you have cancer or if you are on anti-coagulant medication such as Coumadin, you are also not an eligible candidate for stem cell injections. To find out if you are a candidate for stem cell injections, come in for a consultation.
Are stem cell injections safe?
Stem cell injections using your own stem cells are considered safe. While there is always a risk of an injection causing bleeding, infection, or nerve damage, there is no chance of an allergic reaction with stem cell injections using your own stem cells. A consultation with our doctors will help you determine if stem cell injections are the right choice for you.
How long do stem cell injections take?
Stem cell injections are a quick in-office procedure at Microsurgical Spine Center that usually takes about an hour. It begins with a consultation with one of our physicians to properly screen and diagnose your back pain. You will be able to leave immediately after the injection and will begin to see results from the injection in 4-6 weeks.
How long is the recovery time from stem cell injections?
There is virtually no recovery time needed from stem cell injections. The process is a fast in-office procedure with minimal pain. There will be some localized pain around the injection site, as with any shot.
After your quick, in-office procedure, you will be able to leave immediately and resume daily activities. Results are typically noticed four to six weeks after injection.
Through regenerative medicine, a
person can take advantage of their
body's natural ability to heal by
using healthy stem cells found
throughout the body.
Take control by learning about how
adult stem cell therapy and
regenerative medicine can help you
heal naturally, safely, and in most
cases, faster than with
traditional surgery or therapy
alone.
What Patients Say About NeoSpine.
I've been with NeoSpine for over 2 years. I have receive the absolute best care possible. Their staff, administrative as well as healthcare are knowledgeable, supportive, empathetic and understanding. As a retired Registered Nurse I'm able to understand their practice requirements and they adhere to them and, at the same time make me feel that my needs are important. Best care ever. Thank you to all staff.
I highly recommend Neospine for back or neck surgery as I have had both procedures done there. I am now free of pain and able to do things I was able to do prior to needing the operations. I am so impressed with their staff and could never begin to thank them enough!
The entire staff at Neospine were tremendous .I was fortunate to be under the care of Dr. Nwosu. He was fantastic, professional, friendly and highly skilled at interpreting and discussing options. My specific surgery was fantastic start to finish. A huge thank you to Dr. Nwosu and all staff at Neospine for taking part in my path to wellness.